Shweta Rao, The Banyan Tree
I have been associated with RS Foundation since its inception and seen it grow from strength to strength. What began as honouring Mr. Rakesh Singh's memory, it has become something he would have been proud of Dr. Vandana Singh's experience, integrity, and single minded focus has ensured that literally millions of students benefit from access to digital education. The Foundation has been able to tie up with important outreach initiatives such as that of Apollo Hospital and make sure they become accessible to people who need them the most. The NGO sector is filled with good people shining in different capacities spearing light in darkness, the work of RSF stands out as it works to form connections between these different causes, amplifying their affect manifold.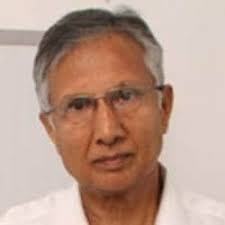 Dr. Bhushan Kumar, MD, FRCP (Edin.), FRCP (London)
Former Prof. & Head,
Department of Skin, STD & Leprosy
PGIMER, Chandigarh
It is heartening to see the steady growth of RS Foundation since its inception in 2020. The zeal and sincerity with which initiatives have been undertaken by the Foundation for the betterment of the lives of the under-privileged in education and healthcare is exemplary. The focus and purposefulness of its projects, and their outreach, is indeed a most unique way of keeping alive the memory of Sri Rakesh Singh.
I wish RS Foundation all success in all its ventures.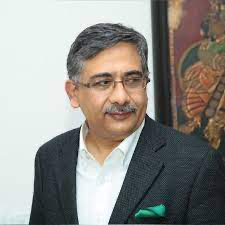 Saurabh Chandra, IAS (Retd)
Former Secretary Petroleum, Govt. of India
Your life was a blessing,
Your memory a treasure,
You are missed beyond measure.
RS Foundation is perpetuating the memory of late Shri Rakesh Singh, my dear friend and batchmate. He believed in the power of education, above all, to transform lives. The Foundation has, in a short time period, through its efforts in promoting digital literacy, succeeded in transforming the lives of a large number of students. Digital literacy is empowering them to navigate a world, where technology is rapidly and inextricably getting embedded in their lives.
The other focus area of RS Foundation is healthcare for the underprivileged. It is the need of the hour and the achievements of the Foundation, in the limited available time are worthy of emulation.
The family of late Shri Rakesh Singh, the driver of these exemplary efforts deserves to be applauded for its success in impacting the two core concerns of human development.
Sudhir Mittal , IAS (Retd)
Former Secretary Fertiliser, Govt of India & former Member Competition Commission of India
In a remarkably short period of time, the RS Foundation has made a commendable intervention in the areas of digital literacy and healthcare for the under-privileged. Working through the challenges of the pandemic, the Foundation has taken forward its initiatives with unusual vigour and rare tenacity. Keeping empathy at the core of its activities RSF has seamlessly impacted thousands of lives bringing about positive social change.
My best wishes to the Foundation set up to honour the memory of Shri Rakesh Singh.
Dr. Arvind Mayaram
IAS (Retd) Former Finance Secretary, Govt of India
Shanta Sharan
Trustee and the Managing director of DIKSHA
Sanjay Gupta
Global CEO, EnglishHelper Gurgaon, India